These products are specifically designed for use on all amenity and sports field grassed areas. Seaweeds not only assist with the establishment of new-grassed areas, but also help towards the maintenance and upkeep of established amenity turf.

Whether it is laying turf, planting trees, reseeding, maintaining gardens or major groundwork it is important to have the right product to do the job. If you can't see the product you require on the products listed, please contact us to discuss your individual requirements.

Sea Nymph's seaweed/nutritional products can be applied to benefit any type of market, such as vineyards, nursery crops, cereal crops, root vegetables and soft fruit.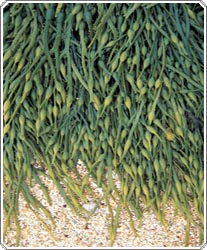 All of Sea Nymph products are manufactured in Ireland and all Seaweeds used are hand harvested off the West Coast of Ireland.
welcome to sea nymph
In the year 2000 Sea Nymph (Galway Bay Marine) Ltd started with a small number of Seaweed Liquid Formulations and one Granular type Seaweed Meal.
We can now offer our customers over 20 different Liquid Formulations, with four different grades of Granular Seaweed Meals, Seaweed Soil Improvers, two grades of Calcified Seaweed, Wetting Agents, Spray Indicator Dyes, Non Seaweed Foliar Feeds and a new Marine Organic Compost designed as a Nematode and Fungal Suppressant.